Schlenkerla Smoked Beer Brewery: Shop
The smoked beer mailorder from the UNESCO world heritage city Bamberg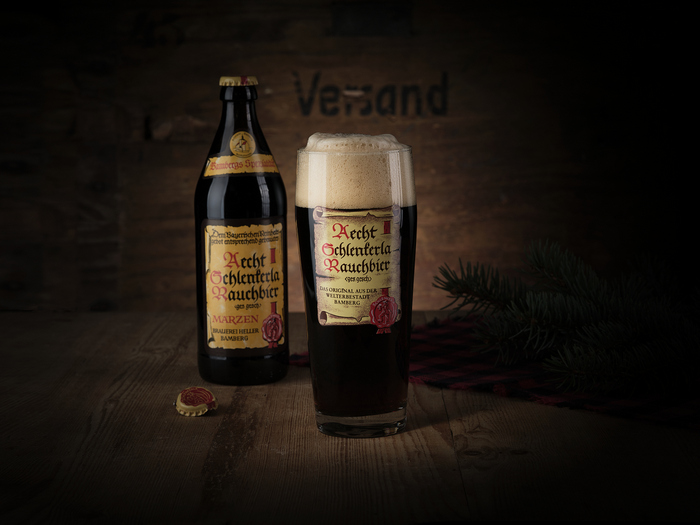 Have something special for a change! Order our Original Schlenkerla Smokebeer online from home: Overview all Schlenkerla styles.
Our service for you:
Shipment directly from the Schlenkerla brewery
Easy and quick payment options (bank transfer, PayPal, credit card, withdrawl). Detailed information on payment.
Shipping with German mail service (DHL). Delivery time within Germany 1-2 days. Delivery time within the EU 2-12 days (depending on country of delivery).
Gift service: Shipment and billing to different addresses possible.
Customer account: When you register, you can access your old orders including invoice printing and addresses by login in. Registering is however NOT mandatory for ordering.
Schlenkerla Shop: Secure, comfortable and reliable shopping. Schlenkerla has been first documented in 1405 as "house of the blue lion" and is now being operated in the 6th family generation. We assure you a proper fulfilment of contract. Enjoy shopping at Schlenkerla!
Family Trum

8+2 box Original Schlenkerla Smokebeer
Aecht Schlenkerla Rauchbier - Urbock (party keg)

10-box Schlenkerla Rauchweizen